Amount / Strength Sliders added
Three new Speed Keys / Hotkeys have been added allowing you to adjust the amount sliders of Masks, Presets, and Profiles in Lightroom Classic.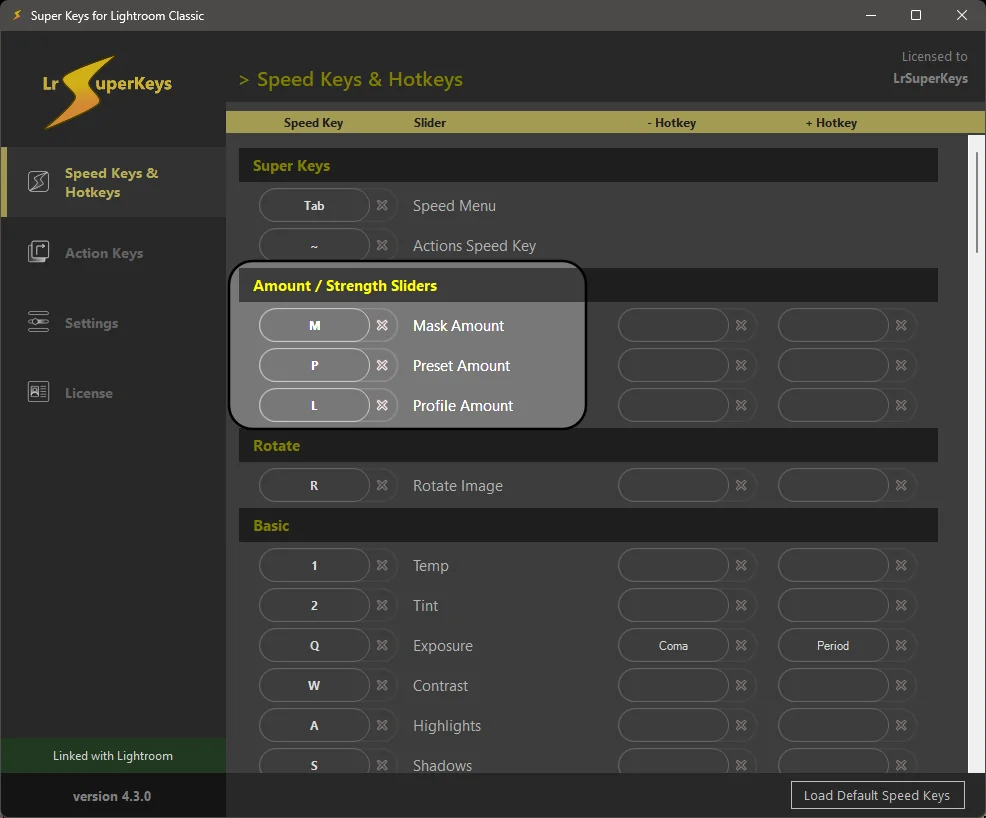 Transform / Upright Options have been added
You now have the ability to create Action Keys to the transform / upright options.
Five new commands have been added.
The newly added options are:
Auto Upright
Guided Upright
Level Upright
Vertical Upright
Full Upright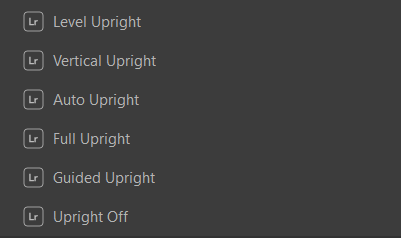 These can be found under "Lr Command".