LrSuperKeys version 2.2.0 changelog ( Recommended Update )
Optimization: Making adjustments to Lightroom sliders are now much smoother. Most noticeably the crop / rotate tool
New Feature: "Drag Sensitivity" determines how quickly or slowly slider values change when dragging your mouse or pen to make adjustments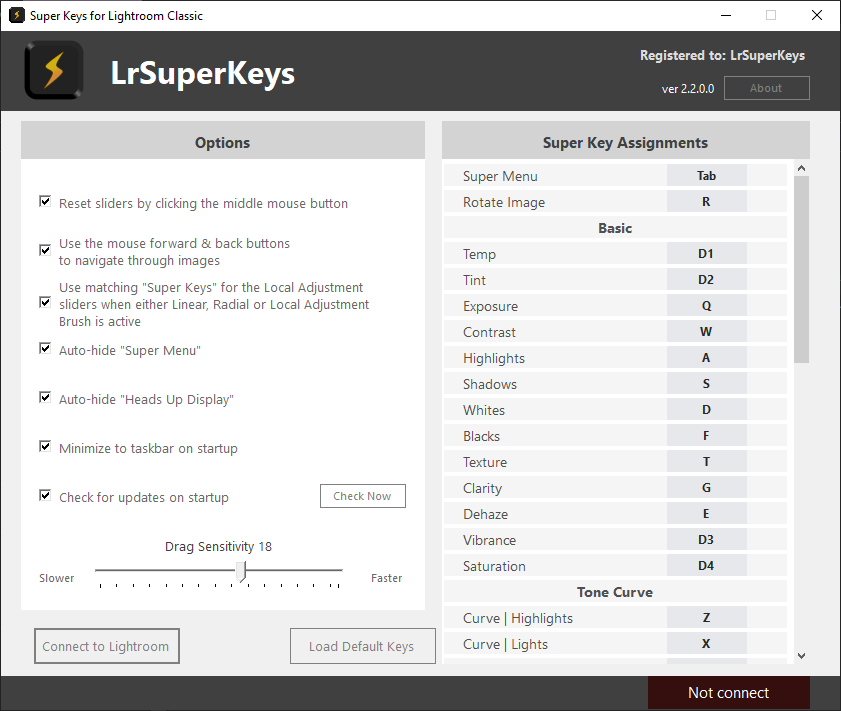 Enhancement / New Feature: New "Screen Zones" for even faster H / S / L color grading.

Your main screen is divided into 4 zones as shown in the photo below. By positioning your mouse cursor into one of these zones, it will determine if Hue, Saturation, Luminance or B&W values will be adjusted. For example, if you wish to adjust the luminance for blue, position your mouse pointer anywhere into the Luminance zone while pressing F6, the default HSL key for blue. Then if you wish to adjust saturation, slide your mouse cursor over to the saturation zone and make your adjustments there. As you enter a new screen zone with your cursor, the heads up display will be updated notifying you of the change.

The previous method of selecting Hue, Sat or Lum using the heads up display's H/S/L buttons can still be used as well.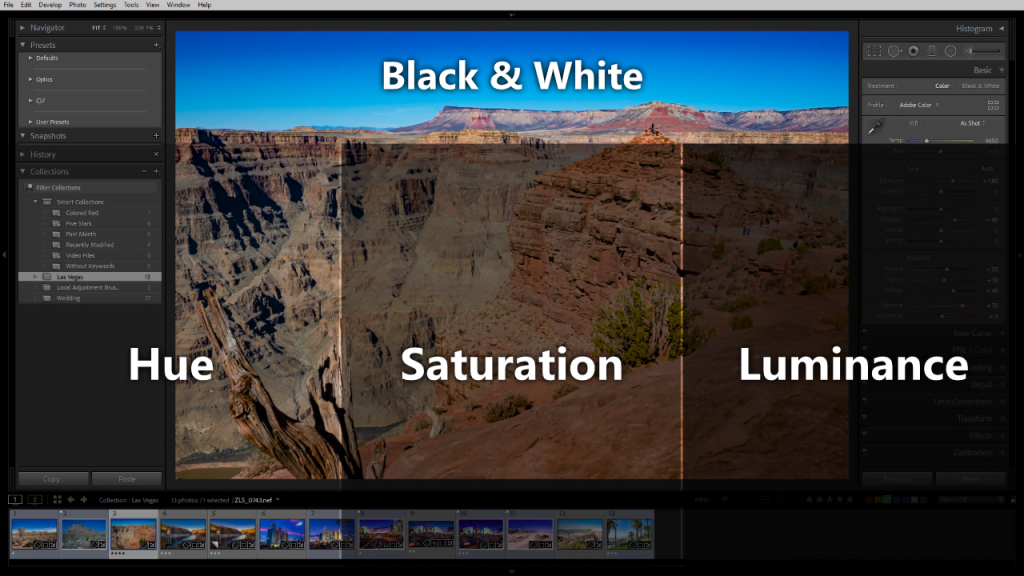 Enhancement: You can now click & drag up or down to increase or decrease Lightroom slider values
See how it works…